' Right Choice For Your Clothes! '
Ameco is a reputed home care company, specialising in the manufacture of laundry care products . We use top quality ingredients and imported fine perfume from France and top grade materials for the production of all our products.


Our range of Premium Laundry Liquid Detergents and Fabric Softeners are very effective. They are designed to offer the safest and deepest clean for your fabrics.


Skin rashes are common occurrences when you use conventional detergents and fabric softeners. After all, most detergents are very abrasive, and they make your clothes rough. When you use your fabrics after a wash, the rough fibres scratch your skin and irritate and inflame it. This can be quite painful for children.
Prevent this by using our specially formulated laundry products. Our detergents and fabric softeners will not only clean your clothes, but they'll also leave your fabrics feeling soft, smooth and extremely comfortable to-the-touch.


The best part about our all range of our product liquid laundry detergent , fabric softener and liquid dishwash is that they don't contain any chemicals that can bleach or ruin your fabrics. A single wash will leave your fabrics looking brand new.
Enzymatic Malodour Tech
A unique enzyme formulation specially designed to clean your clothes while keeping them looking newer, longer. It removes greying caused by particular soils, reduces visible wear and prevents pilling on new cotton fabrics by cleaning the surface of loose fibre ends, resulting in an improved, smoother texture.

Enzymatic Malodour Tech helps maintain fresh colours, improve colour contrast and prevent black clothes from turning grey
Improved Odor Experience And Confidence
Odor removal and freshness are essential to many people's lives. Our products manage sweat and other malodor issues in the home, at the gym, while driving, and when shopping.

While traveling, consumers may use a wide range of odor inhibitors. Our products are based on Receptor Biology for advanced molecular engineering to address a range of malodor problems to enhance performance as well as sensorial delight.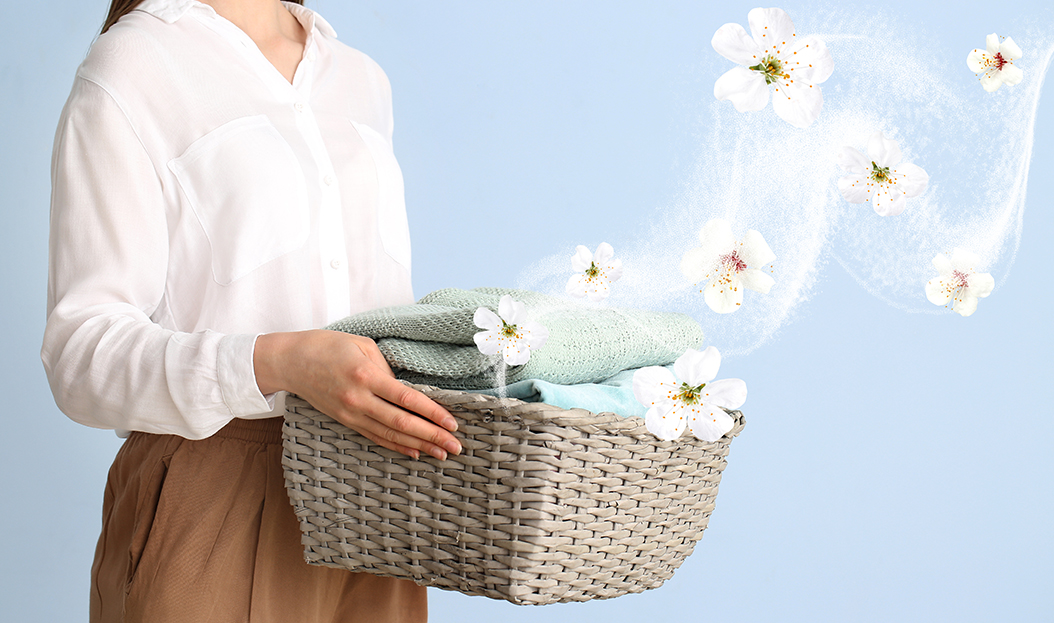 Long Lasting Fragrance
For Hour, Days and Weeks!

Our new generation of biodegradable fragrances delivers a new experience by releasing not only one, but two perfume molecules over time and in the air.

This unique innovation creates a halo effect, allowing the entire fragrance to last longer for a more rounded olfactive experience.